Well, life has been blessedly full! But not really with sewing! I have been posting a lot over at my other blog,
One Doula
and am now doing a book giveaway for
Redeeming Childbirth
. Have you heard of it? If so, tell me what you think of it in the comments below!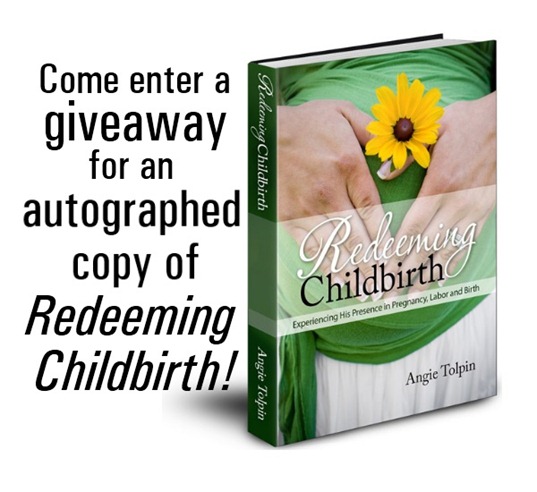 I am very privileged to be a part of the launch team and Angie has very graciously agreed to allow me to give away a free autographed copy of Redeeming Childbirth on my blog. Now, before nearly all of my readers skip right over this post, consider that this book is for you, yes, YOU! Birth experiences that worship and glorify the Lord require preparation and if you are unmarried and without children, conforming your attitude regarding birth to the Lord's ways, starts NOW! The Lord uses everything in our lives for His glory and our good and those who embrace this message later on in life when they are in the trenches of motherhood or are mentoring young women, will bring the Lord glory and further His kingdom. Just think what would happen if you understood the Lord's heart early on in your young life! And just for the record, it's a great resource for anyone supporting mothers in labor and birth, dads included! I think this book should be on the required reading list for every doula and midwifery program also. But before I go on and on....you can just
read my review here
!
I do hope you will consider entering and purchasing your own copy even if you don't win. Head on over to
One Doula
for more information on entering the giveaway. What are your thoughts about birth as a single woman (or not!) and where would you like to be?
Love and Blessings,
Bethany